There is a certain kind of magic that resides in the heart of a well-made dumpling. Its steamy allure, savoury filling, and delightfully chewy skin creates an unforgettable culinary experience that crosses cultural boundaries. But no dumpling feast is truly complete without the perfect dipping sauce to complement it.
Imagine the tang of vinegar, the warmth of soy, and the kick of chilli – each element amplifying the mouth-watering flavours of your delicious dumplings. Today, we will embark on a journey to create your own exquisite dumpling dipping sauces, adding an extra depth of flavour and personal touch to your culinary adventures.
Before we dive into these delicious recipes, remember that not all dumplings are created equal. Hence, having a quality base is vital. For those who live in Australia, you can conveniently bulk buy steamed dumplings in Melbourne, all made with the freshest ingredients.
Traditional Soy Vinegar Sauce
This classic dipping sauce is the perfect companion to a variety of dumplings.
Ingredients:
1/2 cup soy sauce
1/4 cup rice vinegar
1 tablespoon sesame oil
1 tablespoon sliced green onions
1/2 teaspoon sugar
Steps:
In a bowl, combine all ingredients and stir well until the sugar dissolves.
Let it rest for a few minutes to allow the flavours to meld together before serving.
Sweet and Spicy Sauce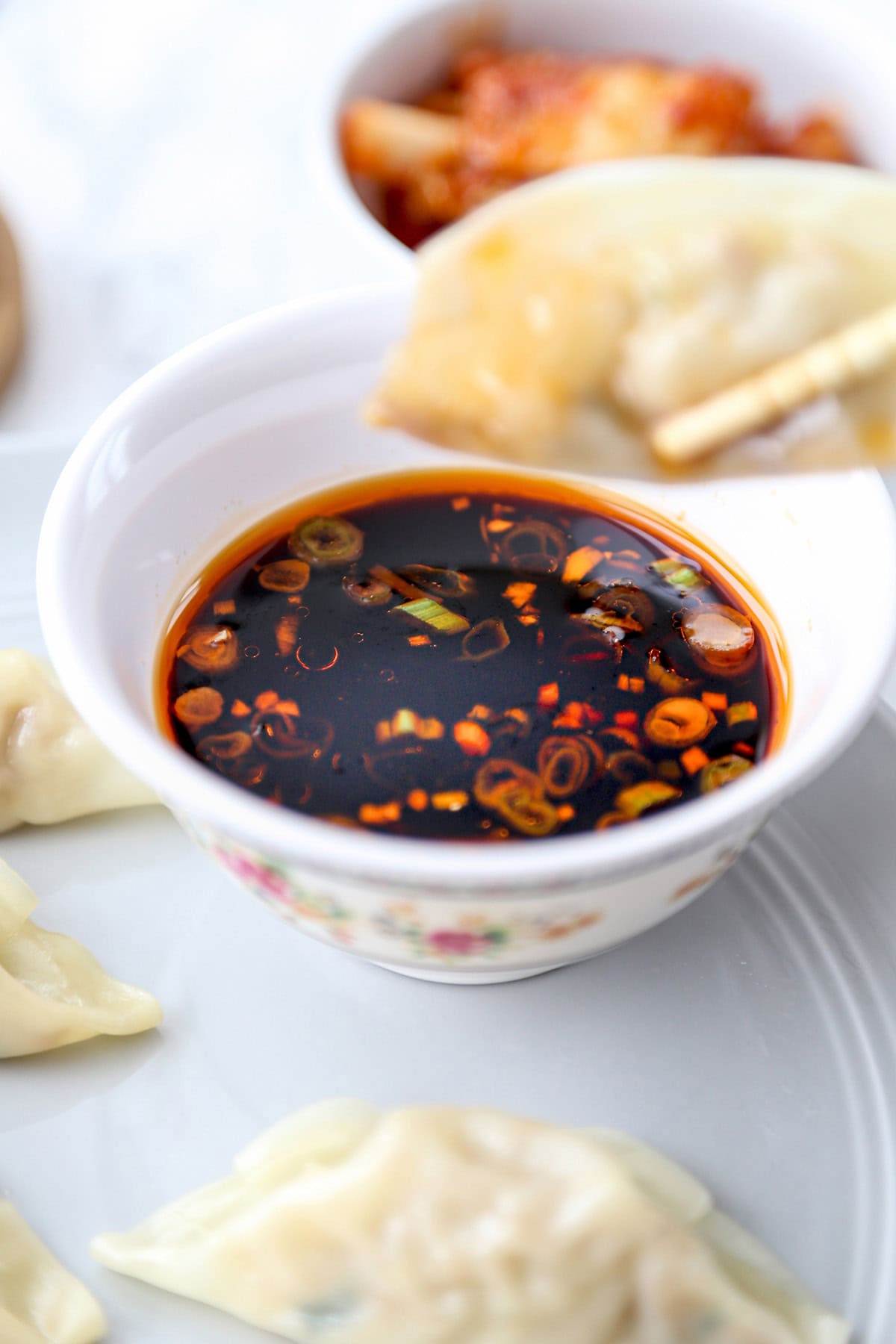 This exciting sauce will elevate your dumpling experience by adding a thrilling sweet and spicy kick.
Ingredients:
1/2 cup sweet chilli sauce
2 tablespoons soy sauce
1 tablespoon rice vinegar
1 teaspoon sesame oil
1/2 teaspoon red pepper flakes
Steps:
In a bowl, mix together sweet chilli sauce, soy sauce, and rice vinegar.
Stir in sesame oil and red pepper flakes.
Let it sit for a few minutes before serving to allow the flavours to blend.
Tangy Peanut Sauce
This unique sauce brings an earthy and tangy twist to the usual dumpling experience.
Ingredients:
1/2 cup creamy peanut butter
1/4 cup soy sauce
2 tablespoons rice vinegar
1 tablespoon honey
1 tablespoon lime juice
1 clove of garlic, minced
Steps:
In a food processor or blender, combine all the ingredients and blend until smooth.
If the sauce is too thick, add a bit of water until you achieve your desired consistency.
Serve at room temperature.
Homemade dumpling sauces not only elevate the taste of your meal but also make your dining experience even more enjoyable and satisfying. Whether you're a fan of the traditional soy vinegar sauce, prefer the sweet and spicy kick, or fancy the unique taste of tangy peanut sauce, there's a dip for every palate and every dumpling.
Remember, the foundation of a good dumpling meal is the dumplings themselves. If you want to skip the fuss of making them from scratch, bulk buy your steamed dumplings and focus on personalising your meal with these delightful homemade sauces. Happy dining!