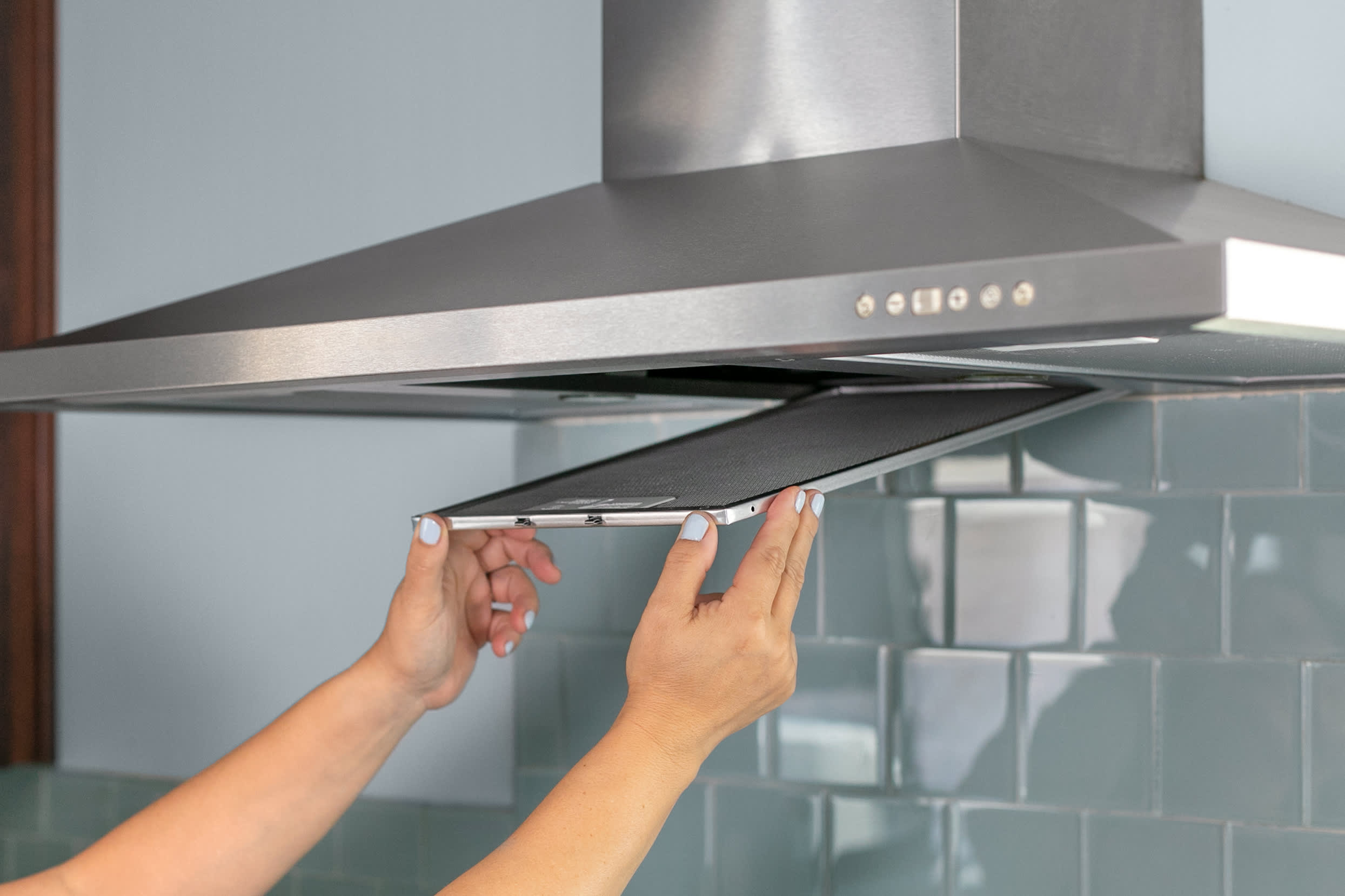 According to NFPA 96, a standard in the National Fire Protection Association, commonly referred to as NFPA, commercial kitchens exhausts and hoods in restaurants and hotels should be cleaned by certified professionals regularly. This is according to the NFPA 96-11.4 standard. In essence, these professionals should follow a clearly articulated schedule and ensure that the exhaust and hoods are clear of debris. Typically, an NFPA 96 mandated cleaning schedule is structured as follows.
• Monthly cleaning of systems serving solid fuel operations
• Quarterly cleaning of all the systems that serve high-volume cooking operations: These include those systems operating 24-hour cooking operations.
• Semi-annual cleaning of moderate volume operations
• Annual cleaning of low-volume cooking services such as in day camps, churches, senior centers, and seasonal businesses
Section 11.6.1 of the NFPA 96 mainly stipulates the requirements for kitchen hood cleaning states that if a hood or exhaust is found to be contaminated during one of the routine inspections, the entire exhaust system will be cleaned. Usually, if the exhaust system is found to have deposits of contaminants such as grease vapors, the exhaust system will be subjected to professional cleaning. Section 11.4 also points out that the cleaning will be conducted by adequately trained, certified, and qualified persons acceptable to the NFPA.
Essentially, the exhaust system includes all the filters, fans, and hood. Section 11.6.2 of the standard also requires that fans, hoods, grease removal tools, and other equipment be cleaned before their surfaces become contaminated with oily sludge or grease.
Since grease and buildup of the particulate matter is a fire hazard, it will significantly impact the lifetime and efficiency of most of your mechanical equipment. The NFPA also notes that most devastating fires originate from kitchens, and due to poor cleaning in the exhaust systems, they flare up. Therefore, the risk of significant damage increases with poorly cleaned exhaust systems.
Barcode Inspection Software for Fire Extinguishers
Apart from keeping the hood and the exhaust system clean, the NFPA also requires consistent inspection of fire extinguishers. The NFPA requires monthly, annual, six yearly, and 12 yearly inspections. You can use barcode fire extinguisher software to keep track and manage all the fire extinguisher inspections. This helps organizational managers record and keep up with safety requirements through tours of their facilities. This can significantly help to improve overall safety when it comes to fire accidents.
Additionally, organizations should get fire extinguisher inspection systems to develop actionable mitigations and allocate them to specific personnel for resolution. Typically, this reduces the effort, time, and cost of NFPA inspections. With a barcode system to inspect the fire extinguisher, the relevant users can quickly scan the barcode on the extinguisher. This will help promote compliance with the NFPA standards.
Barcode System for Your Fire Extinguisher
IMEC is an inspection software for fire extinguishers. It uses the barcode system and helps to do the following:
• Schedule inspections
• Track the progress of inspections
• Manage inspections
• Generate reports on all types of inspections
The use cases for this system include:
• Eyewash stations
• Emergency showers
• Facilities inspection
• Asset or equipment inspection
When used as a barcode system, inspections are mainly performed through a mobile application that is available for various platforms, including:
• Windows operating system
• iOS operating system and
• android
Typically, a user identifies the point of inspection of a fire extinguisher by scanning the barcode. Once the barcode is checked, the mobile app then displays a list of checklists or forms where you can fill in the information. Usually, the inspection can also be performed if there is no internet.
EH&S Software
With EH&S, managers can conduct any EHS inspection and record the safety observations during routine facility tours. This substantially improves the overall workplace safety for both the employees and the employers. Typically, EHS software can come up with corrective actions that may be helpful in areas where inspection failures have happened. To ensure prompt mitigation, the software allocates the disciplinary measures to individuals and develops deadlines. This promotes quick resolution and management of fire extinguisher inspection. With this software, an organization can reduce the costs, effort, and time required for an NFPA inspection.
Fire Life Safety Inspection in One Software Package
You can deploy IMEC inspection software as a complete fire life safety software solution. This will help manage all the organization's life safety and fire inspections. With this package, you will easily handle the following reviews.
• Fire pumps
• Fire doors
• Emergency lights
• Grease traps
• AEDs
• Eyewash stations
• Emergency showers
To manage all these inspections, you have to scan the appropriate barcode and fill in the information on the mobile app's form or checklist.
Lock Out Tag Out Solution
With IMEC's LOTO solution, an organization can implement the mobile application procedures. Once the barcode is scanned and the equipment chosen, the lockout Tagout procedures are initiated. The application also records the complete history of the equipment's LOTO history. Once the system is entire, the status of the equipment is updated.
Hazardous Waste Management
Designed explicitly for environmental service companies, the HazMat T&T solution is a waste management software useful for companies dealing with large quantities of hazardous waste. The software helps keep track of the trash, aid in compliance, and keep accurate waste inventory. This improves waste handling efficiency.
In general, IMEC solutions help increase the safety of workers and improve compliance. All the IMEC management solutions will help manage inspections and make audits. Consequently, this helps identify risks, report incidents, and initiate corrective action against any possible failures.