The recipe 7Up Pound Cake is one of the most delicious recipes ever prepared by experts in the culinary world. It's a delicious cake you will love to have with tea or coffee and makes a great hostess gift. When you think of a pound cake recipe, what comes to mind? Maybe you picture a buttery, moist, dense cake covered in delicious frosting.
It's simple to make the cake, and the icing can be whipped up in minutes. All you need is 7Up (or any carbonated beverage of your choice) and a few cups of sugar.
This is a classic 7Up Pound Cake recipe, a simple pound cake made with 7up and chocolate chips. The cake had existed since the early 1980s when Wesson Oil Company introduced it.
If you're new to baking, you might not know the difference between cake flour, all-purpose flour, and self-rising flour.
You need to know the difference if you want to bake a cake that doesn't fall apart or bake a pound cake.
In this blog post, I will share the recipe for a 7UP pound cake and show you how to bake a delicious pound cake in less than an hour.
When you think of pound cake, what comes to mind? A fluffy, moist cake with a light yellow color?
Well, I'm here to tell you that a pound cake offers much more.
I'll share the recipe for a 7UP pound cake and show you how to bake a pound cake in less than an hour.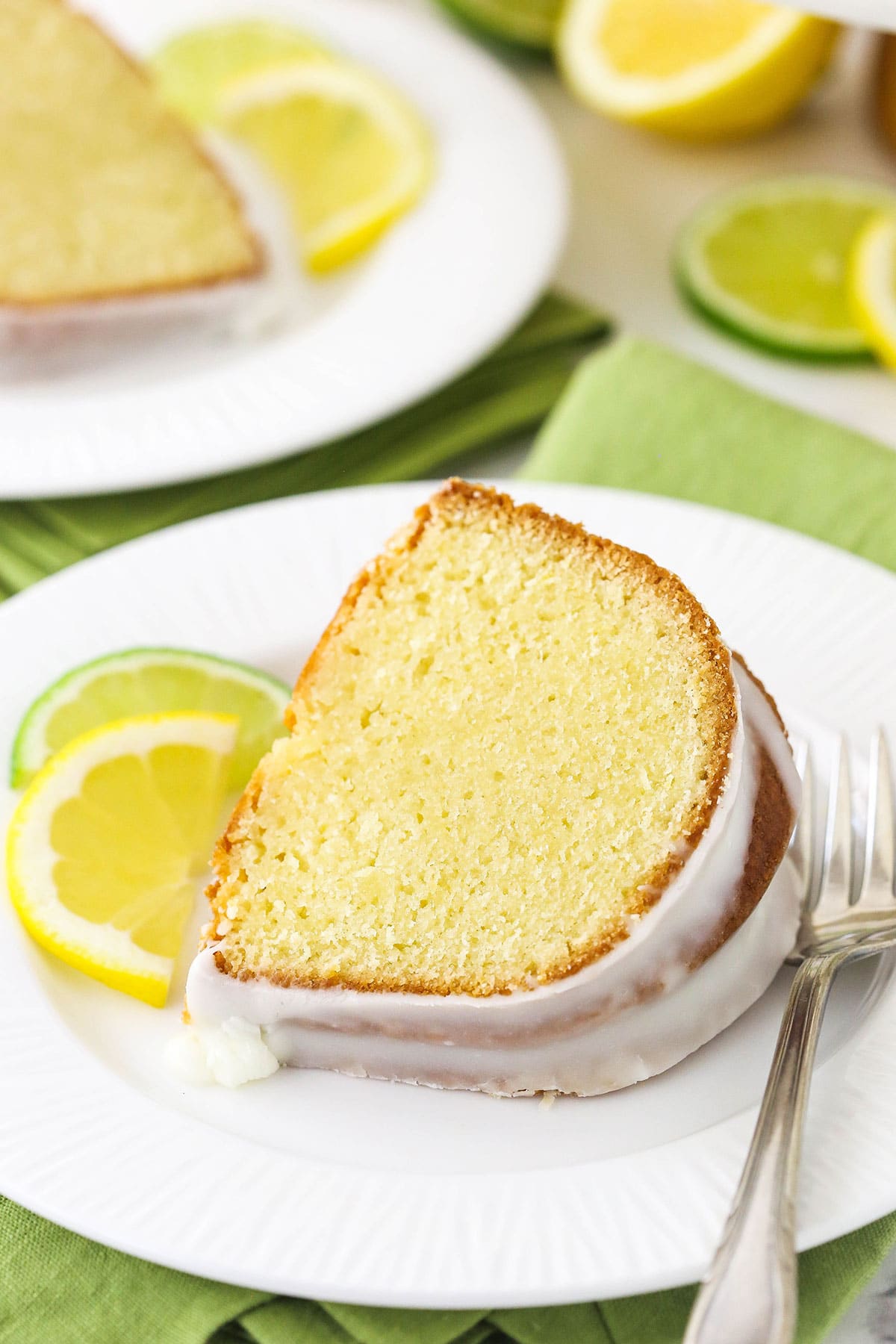 What is Pound Cake
Pound cake has become a popular sweet treat among many people. It can be served as a dessert or snack. It is traditionally made with butter and flour, but many recipes are being developed nowadays.
Pound cake is a delicious treat that is easy to make and versatile. It is a traditional English dessert, but you can make it in various flavors and with different ingredients.
Here are some things you might want to consider when making your pound cake:
Flavor: You can make your pound cake with a variety of flavors. Some popular ones include chocolate, vanilla, lemon, almond, and blueberry.
Ingredients: Pound cake has few ingredients; it uses flour, eggs, butter, sugar, baking powder, and salt.
Preparation: Pound cake is easy to prepare. Mix the dry ingredients, add the wet ingredients, and mix until everything is combined. Then pour the batter into a pan and bake it.
Well, pound cake has been around since the 17th century. It's a British tradition and a favorite cake of many Britons.
The best pound cakes are made with a high butter content. The amount of butter in the cake is the reason it is light and fluffy.
The batter is then baked in a loaf pan, making it easy to cut into slices, just like bread.
This cake is versatile because it can be eaten plain, with cream, or with ice cream. The possibilities are endless.
7UP Pound Cake Recipe
Pound cake is a rich and fluffy cake. The ingredients used are eggs, butter, sugar, flour, baking powder, salt, and milk. The batter is poured into a pan and baked in an oven.
The texture of the cake is very soft and dense. It has a rich taste with a very moist texture.
There are many pound cakes, and the best type varies from place to place.
In the United States, pound cake is a popular dessert that can be made at home. Pound cake recipes are often made with whole eggs and butter and do not include white sugar.
Pound cakes usually have high-quality ingredients such as butter, eggs, and milk. In addition, many different recipes and variations can be made depending on the baker's preferences.
Pound cake recipes usually include other ingredients such as raisins, dried fruit, nuts, spices, etc. The best kind of pound cake depends on the personal preferences of the bakers.
A pound cake is a British dessert made with eggs, butter, sugar, flour, and baking powder.
But what makes a pound cake different from other desserts? Well, a pound cake is usually served with a glass of cold milk or tea.
However, you can easily make a delicious pound cake with just a few ingredients. Here's a quick recipe for you to try!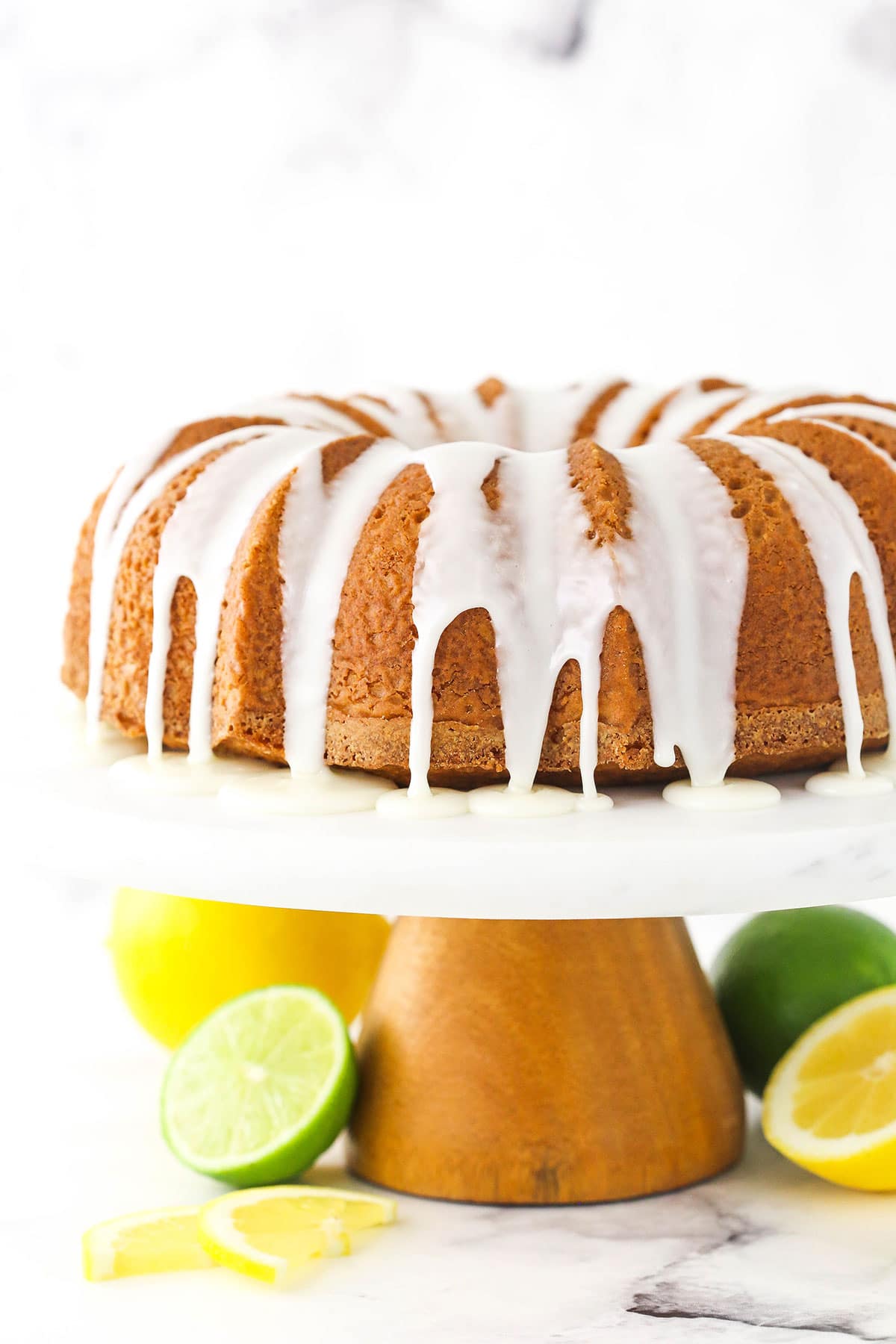 How to make Pound Cake
The secret to making pound cake is baking at a low temperature and allowing the cake to cool slowly. The slow cooling process creates a dense, moist cake.
If you bake it at a higher temperature, you won't achieve a moist cake. The higher the temperature, the shorter the cooking time. That means less moisture will remain in the cake, and you won't be able to achieve a dense cake.
Moreover, high-temperature baking can cause the batter to dry out because it loses moisture faster. It would be best if you baked at a lower temperature to get a moist cake.
For the best results, I suggest baking at 200F for 40 minutes, then 220F for another 40 minutes. This gives you a perfect cake every time.
To avoid dry cakes, try baking with less butter and more flour. The less butter you use, the less moisture there will be in the cake. Flour acts as a sponge for moisture, so by adding more flour, you'll be able to reduce the amount of butter needed.
Pound Cake Ingredients
Making Pound Cake is one of those recipes passed down over generations. It's also very simple but still produces a delicious result.
The reason it's so easy to make is that it uses a few key ingredients combined in just the right proportion. The other secret ingredient is time.
It's been a while since I made my last pound cake, but my memory is still fairly intact. I'm sure that combining these two things has helped me retain the recipe for a long time.
I love pound cake and have made it many times. This particular recipe is my favorite. It's moist, not too sweet, and has a lovely texture.
The most important thing to remember when making pound cake is that it needs to cool completely before you can cut it. If you're baking the cake at home, it will usually bake for 40-45 minutes and then be done.
It's important to let it cool completely, as it will continue to cook off after being removed from the oven. This is why it's recommended to leave it in the oven overnight.
After the cake has cooled completely, you can slice it into pieces. Then store it in a container in the refrigerator.
Frequently Asked Questions (FAQs)
Q: How did you come up with this cake?
A: When I was growing up, my mom made pound cakes from scratch, but she only made one every few weeks. She didn't want us to feel deprived, so she always made it in batches. But I had a hard time making a pound cake at home because I was not too fond of the results. So, I decided I'd try to replicate what my mom made.
Q: Why did you use seven eggs instead of eight?
A: I figured that since the batter was already over-whipped, it would be fine. And if there were any leftover whites, they could easily be saved for another batch of cake.
Q: How do you feel about the cake being called Pound Cake?
A: I don't mind it because the original recipe calls for two pounds of flour, which is more than what most Americans eat.
Q: What's the difference between this pound cake and the one you used to make?
A: The pound cake we use now has only three ingredients — flour, oil, and eggs. You might have seen it in an ad on TV, but the pound cake from the box had nine different ingredients.
Q: How would you describe the flavor of this pound cake?
A: The cake is moist and very flavorful.
Q: Are there any differences between baking this pound cake and the one you made before?
A: Yes. We bake this pound cake at a slightly lower temperature and add less water.
Q: How do you pronounce "Pound Cake"?
A: Puh-and-Kah.
Q: Do you have any favorite recipes?
A: I like anything with chocolate. My mom makes a great pumpkin pie, and my dad loves his sweet potato pie.
Myths About Cake
It's too sweet for me.
I'm not going to eat it because I'm not too fond of cake.
 I don't have time to bake a cake.
You can't make pound cake with diet 7Up.
Diet 7Up makes the pound cake taste awful.
 Diet 7Up makes pound cake very dense and chewy.
This cake should be served in a glass dish.
This recipe requires 2 pounds of flour.
 It would be best to use a nonstick pan to make this cake.
Conclusion
This pound cake recipe is very simple to make. It's a very moist cake that's rich in flavor. It's a great dessert recipe for your friends and family.
I recommend using a hand mixer for this recipe because it gives you a fluffy texture. But if you don't have a hand mixer, a whisk or wooden spoon can be used instead.
The icing is easy to make and is a delicious combination of sweet and sour flavors.
The cake is a traditional Southern US dessert that mixes eggs, sugar, and flour to form a batter. It's then poured into a pan and baked until it's light golden brown.
Topping the cake with a bit of icing sugar or a dash of vanilla extract is common.